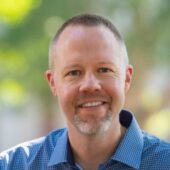 Christopher Gilliam
Director of Choral Activites
gilliac@wfu.edu

A conductor praised for his "precision and clarity," and performances hailed as "enlightened," Christopher Gilliam is the Director of Choral Activities at Wake Forest University, the director of the Winston-Salem Symphony Chorus, and Director of Music at Highland Presbyterian Church in Winston-Salem.
North Carolina native Christopher Gilliam received the Doctor of Musical Arts Degree in Voice Performance and Master of Music degree in Choral Conducting from the University of Kansas in 2003. At KU, he studied with conducting professors Simon Carrington, Brian Priestman, James Daugherty, and John Paul Johnson, voice professor John Stephens, and guest conductors Hilary Apfelstadt, Robert Sund, Maurice Casey, Jameson Marvin, Carl Høgset, André Thomas, and Rodney Eichenberger.
Gilliam accepted the post of Assistant Professor and Director of Choral Activities at Wake Forest University in Winston-Salem, North Carolina in the fall of 2020. There he conducts the Chamber Choir, the premier touring choir, Concert Choir, and Schola Cantorum. From 2012 to 2020 he was Director of Choral Activities at Davidson College in Davidson, NC, where he directed a graded choral program, served as Artistic Director for both the Choral Arts Society of Davidson and the annual Holiday Gala, and taught private voice. Gilliam also taught at Northwestern State University in Natchitoches, Louisiana, where he served as Associate Professor of Choral Activities and Associate Professor of Voice.
Gilliam has traveled extensively nationally and internationally, serving as guest conductor, clinician, and/or singer in several states and abroad—Australia, Czech Republic, England, France, Germany, Hungary, Ireland, Italy, Poland, Romania, Russia, Spain, and Switzerland. A member of the American Choral Directors Association (ACDA) and National Association of Teachers of Singing (NATS), he has directed choirs and taught award-winning voice students who participated in state and regional conferences for both associations.
Gilliam was a founding member of and soloist for the Simon Carrington Chamber Singers, a professional choral ensemble formerly based in Kansas City, Missouri, and he appears as a soloist on the ensemble's CD, Juxtapositions. Of his solo performances, critics have written, "magnificent," "a well-modulated voice with a pleasant timbre," "…commanding baritone," and "…marvelous, with strikingly rich tone and impeccable diction." Gilliam has been a soloist for the Winston-Salem and Memphis Symphonies, and he is currently on the rosters of the Oregon Bach Festival and Charlotte Bach Akademie.
As composer, Gilliam has music published by Alliance Music, Beckenhorst Press, E.C. Schirmer, and Lorenz, and he is a current ASCAP member.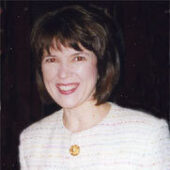 Joanne Inkman
Accompanist

Joanne Inkman received her early music training in piano, viola and theory in Vancouver, British Columbia, Canada.   She frequently performed in festivals and recitals in Vancouver, receiving an Associate Performer's Certificate from the Royal Conservatory of Toronto.    After studying at the University of North Carolina School of the Arts, she earned a Bachelor of Music and the Master of Music and Doctor of Musical Arts from the University of North Carolina at Greensboro.   At Greensboro, Ms. Inkman was the Adelaide Fortune Holderness Fellow, Teaching Assistant and performed Beethoven's 4th piano concerto with the UNC-Greensboro Symphony Orchestra.
Ms. Inkman has participated in the Tibor Varga Festival in Sion Switzerland and the Johanneson International Music School in Victoria, British Columbia.    She received an Archie Fund award in 2013, to participate in the GP3 Conference at Cincinnati Conservatory of Music and through another Archie Fund award in 2014, participated in the National Conference on Keyboard and Pedagogy in Chicago, Illinois.  Other awards include three British Columbia Cultural Fund Awards and, as a collaborative pianist, she won the Friends of Chamber Music Competition in Vancouver.  Her teachers include Eleanor Harkness, Bela Nagy, Rebecca Penneys, Robin Wood, Joseph DiPiazza and Clifton Matthews.
Ms. Inkman teaches piano, Class Piano, Music Theory I and II, Basic Music and Reading Skills and Introduction to Western Music at Wake Forest University.   Previous teaching appointments include the University of North Carolina School of the Arts, Lenoir-Rhyne College, Piedmont International University, Greensboro Music Academy, University of North Carolina School of the Arts Summer Session and Chamber Music Institute and she owned her own music studio in Canada.
She has extensive and diverse performance experience in solo, chamber music, musical theater, vocal lieder, opera, choral, orchestral piano music, dance and church music.  As opera accompanist she played for the A. J. Fletcher Opera Institute and was organist/pianist for the Oak Summit United Methodist Church for ten years. For many years, she served as pianist for the Elementary Honors Chorus and Junior High Honors Chorus at the annual MENC Convention. As the pianist for the WFU Concert Choir, she has performed throughout the United States and in Austria, Italy and Ireland.   Her New York debut recital was at Weill Hall at Carnegie Hall in New York, New York in 1991.